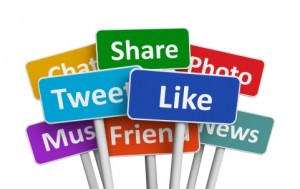 As a developer working with a variety clients on a variety of WordPress projects one thing continues to surface.
Social Media Plugins
It seems everyone has a different experience using a different plugin on a different system… just when I think I have found a solid solution that tests fine on a clients site, install same on second clients site and everything goes all wonky or performs not as advertised and I look like an old fool…
Bob, my likes are not liking…
Bob, the wrong photo is getting shared to FaceBook…/li>
Bob, how do I shorten my long URL's for Twitter…
Bob, the share button is not working…
As I don't need any plugins to help look like an old fool I went my usual analytical path and put a few plugins to the test. Not going to do a Plugin 1 vs Plugin 2 article here just outline a solid solution based on my criteria.
Although I have worked with WordPress for a number of years I will not even attempt to suggest I am fluent in all of the 29,757 plugins currently listed in the WordPress Plugin Directory but over the years I have tried many.
JetPack – created by WordPress for WordPress, now I like that.
Using the Sharing module here, configured for everything, seems to work just fine.
but…
Admin > Settings > Sharing
The Sharing module offers a choice in the setup of 4 different button styles:
Icon + Text
Icon Only
Text Only
Official Buttons
The first 3 options will display a Facebook Share Button, the final choice will give you a Like Button. One or the other, Like OR Share…not good, no way the awesome people I work with are going to embrace this limitation…
Jetpack Twitter – Link shortener is absent so the official workaround is to install the Jetpack Extras by BarryCarlyon. This plugin will add the wp.me shortener service as well as allow you to use the @account feature.
Twitter Update – no image attached on share to Twitter, needs more investigation.
Facebook Likes Plugin – OK, so lets let someone else handle the Like functions, the Facebook Plugin , once again, created by WordPress for WordPress…are we starting to see a pattern here?
Facebook Like
Facebook Recommend
Admin > Facebook > Recommendations Bar
I have this set to enable after the visitor has scrolled through 50% of the content.
Facebook Comments – this feature adds a Facebook comments box bottom of all posts, allows users logged in to their Facebook account to comment right on your post and it will show on their timeline.
Facebook Social Publisher – not sure about this feature but have enabled it to test usage and connectivity with new Facebook App just created.
Update – Published this post and it published to my Nictech Designs Facebook Page nicely!